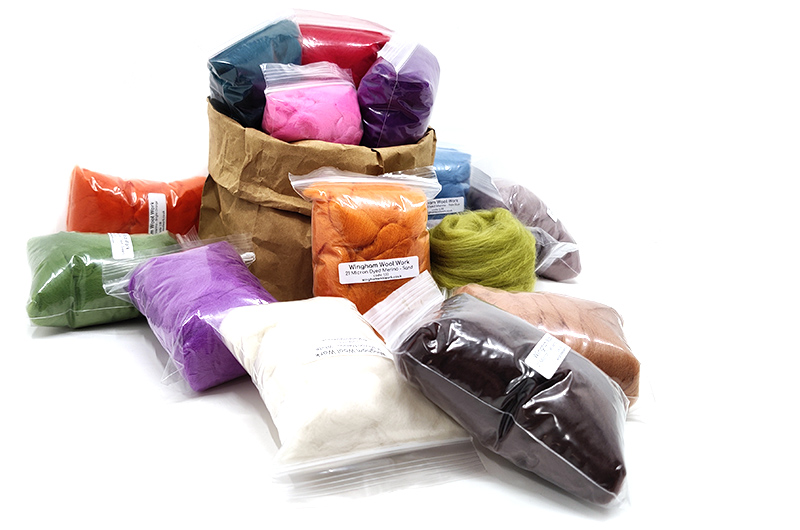 Wingham Wool Pick & Mix
Sometimes you just want a little bit of everything, so we've put together the Wingham Pick & Mix range. Each fibre is a smaller amount, but offers include Free UK Shipping and up to 20% Off depending on how many you choose.
It's a great choice if you're looking for a wide range of different wools, either dyed colours or natural British breeds. They also let you try out as many different fibres as you like to find the perfect one, and as they're all standard stock to Wingham you can then choose more of the ones you love.
But be warned, they can be pretty more-ish!